Packing 25,000 Swedish breads per hour
Polarbrod a forward thinking, family-owned company based in Sweden who have baked traditional northern Swedish bread for over 100 years.
Since the export market has been a significant area of growth for Polarbrod and the demand for the traditional Swedish flatbreads abroad, along with legislations on packaging and handling meant that the company turned to PWR for a robotic automation solution to increase their running efficiencies significantly whilst accommodating a new packaging format. When looking for a solution, footprint was something that needed to be taken into consideration as the customer needed a solution that would not take too much space on the factory floor. It also needed to deliver flexibility as the different product formats would be produced across one line, which include export products.
A key driver for Polarbrod is sustainability, the owners are very passionate about finding ways to make their operations more environmentally friendly, so when designing a solution, waste reduction was to be a factor that was taken into consideration
Polarbrod chose PWR as their partner for this project due to our extensive knowledge and experience in the food and drinks sector globally. Our experience allowed us to design a bespoke automation solution that met the needs of the customer, including delivering a line with a smaller footprint but with the flexibility to deal with a wide range of products and packaging specifications. We designed a high speed solution for robotic packaging of crackers into carton trays and boxes and top loading of crackers, handling of 5 types of carton packing formats and different recipes. PWR contributed to the design of the carton trays and boxes to make them robotic automation proof.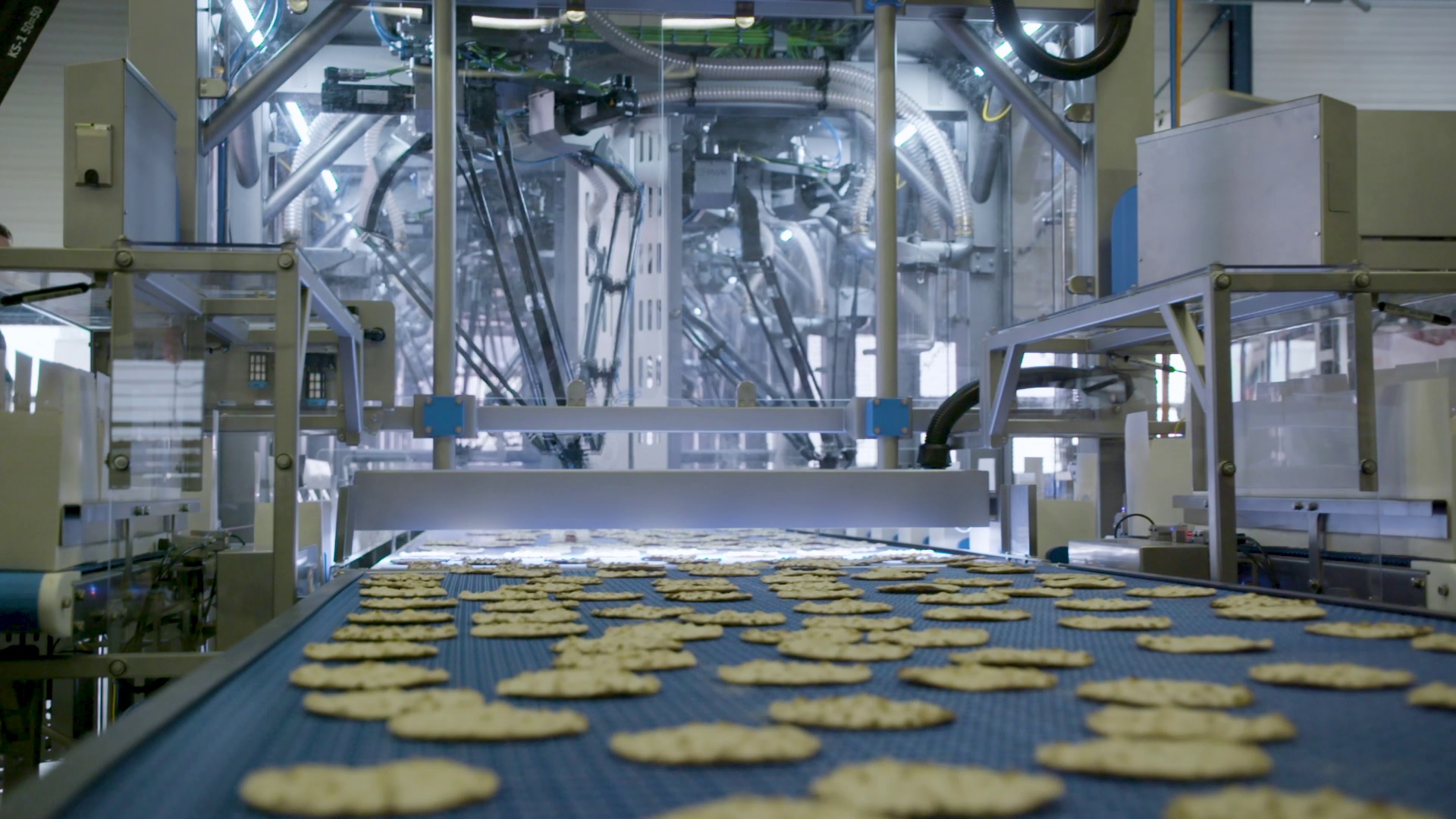 "We chose to work with PWR for this project as they are a similar sized business to us which meant that they worked in a similar way, we appreciated the quick response to any questions and the channels of communication were kept open at all times. They delivered a custom-made solution to fit our needs and it meant that we were able to have control over the process rather than purchasing a one size fits all solution.
A stand out feature for me was the statistics that are given from the PWR | Clear HMI 4.0 which allows us to see the high output of the solution. This data is helping us hit our high sustainability and production KPI's which is very important to the business."
"We are now looking to bring in automation to other areas of the business and the success of this project with PWR proof that it is the right move to make. The investment will be significant but new innovations is something that the business is really interested in."
6 PWR delta robots that are responsible for rapidly moving our gripper into position
Our in house developed PWR | Smart Control 4.0 software that reliably instructs robots to pack 100 % of sellable product
PWR | Vacuum grippers that pick and place products whilst ensuring they are not mishandled and damaged
PWR | Clear Vision 4.0 system to ensure only high quality products are delivered to the end consumer
Touch screen for the PWR | Easy HMI 4.0 interface that allows the operator to have total control of the line
The maximum performance of this robotic packaging solution is over 25,000 products per hour