The top considerations for your old robots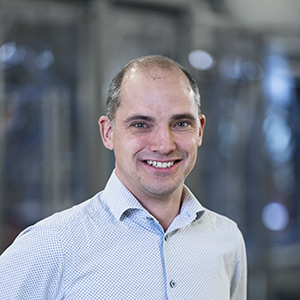 Last Updated on November 28, 2022, by Andrew Lightstead 2 mins well spent
Pick Up | Short insights from our automated food packaging specialists.
Author | Alexander Lazoroski, International Sales Manager 
Key Insights:
| Older solutions are no longer the best performing and will cause you to fall behind your competition. 
| Their life span means having robots from the mid 90's or early 2000's poses significant operational and financial challenges. 
When reviewing your old robots, the key consideration is can you afford the cost of maintaining the old solution? 
What was the best for many years isn't necessarily the best now.  
Robotics has advanced exponentially in the past 10 years. The delta robot (today's most common robot choice for food packaging) has been on the market since 1987, and each new patent since then pushed developments of alternative software, technologies and algorithms that matched or even surpassed what claimed to be "best known technologies" in the market. Therefore, many older innovations are no longer the best choices for your factory. Can you afford to fall behind competitors investing in newer, higher performing systems? 
Robot automation from the mid 90's or early 2000's poses a few challenges. 
The mechanical life of a robot is estimated to be 15 to 20 years and the software and electronics shelf-life is somewhere in between. So, having robot automation from the mid 90's or early 2000's has a few challenges:   
High maintenance

. 

The automation needs constant attention on IPC, HMI, controllers, software updates to keep it functioning and moving.

 

 

No flexibility

. 

Most systems have no room for increased production capacity, new products or new packing formats. 

 

 

No Vision aided quality control

. 

The ability to see more or 

be 

more accurate (e.g. quality control) is usually not possible due to camera resolution and data transfer speed

 

 

Availability of replacement components

. 

Going from common available spare parts to more expensive hard-to-find alternative or refurbished parts 

 

 

Discontinued software platforms

. 

Availability of knowledge in your company and the hour wages of the ones who you have to hire to get the job done

 

 

High energy consumption

. 

Less efficient drives and motors and more moving parts were needed in order to get the same done in compared to today. 

 

 
It is obvious you don't take something out that is working properly just for the sake of it. However, can you afford the full costs of operating an old system? Especially when robotic packaging automation can easily have a payback of 2.5 years or shorter. 
Sign up to our Newsletter
Receive more insights from our automated food packaging specialists.