An Interview with a Mechanical Engineer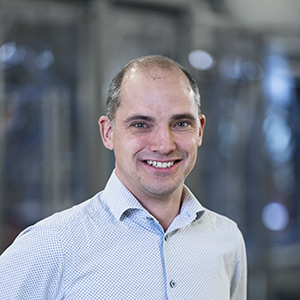 Last Updated on March 21, 2022, by Andrew Lightstead 2 mins well spent
Pick Up | Short insights from our automated food packaging specialists.
Author | Marek Ważyński, Mechanical Engineer, PWR
Key Insights:
| The variety is the most exciting thing about my job 
| The gripper design is vital to all the solutions I work on
| I recommend all junior engineers get experience in a maintenance role
What is the most exciting thing about your job?
"I love that every assignment presents a unique challenge, and that no project is the same. This keeps the mechanical engineering role in robotic packaging exciting, as you never know what you may be working on next.
It can be anything from a closed bag, naked cookie or a full sized bread loaf. Each of these require a different solution and allow the opportunity to be innovative and really stretch ones design skills. Also, every customer has their own specifications to follow, according to which the design needs to be tailored."
What is the most important thing you design?
"A gripper has to pick reliably, without impacting the product quality, and it is therefore vital for success. To reach excellence, you have to have a high performing gripper that is tailored to the properties of the product.
Product properties, for example weight, shape, dimensions, texture, hardness, even its temperature, all influence the design of a gripper, which, being the only part of a machine being in physical contact with product, is a critical element of the overall solutions I design."
What tip would you give to a junior engineer?
"To all aspiring for such work, I'd recommend to start by looking for experience in maintenance, even if for a short period. It's important to understand the demands of a production environment, what failure modes can occur and what environment conditions can cause issues and break down. A mechanical engineer equipped with this end user knowledge can make designs that are not only high performing, but also user friendly for initial assembly, daily operation and servicing."
Sign up to our Newsletter
Receive more insights from our automated food packaging specialists.