Creating a sustainable packaging industry with customers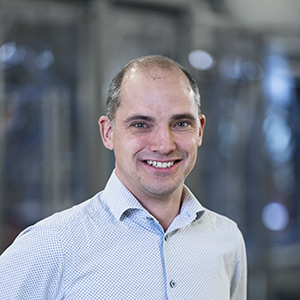 Last Updated on March 21, 2022, by Andrew Lightstead 4 mins well spent
Pick Up | Short insights from our automated food packaging specialists.
Author | Rene Versteeg, Manager Engineering, PWR
Key Insights:
| Businesses are challenged globally to reach environmental targets
| Energy efficient machines contribute to sustainable goals
| Intelligent robotic packaging solutions help to reduce waste by packing 100 % of sellable product
| Remote support limits travel hours and minimizes carbon foot print
| Next step is data reporting on efficiency through Human Interface
Sustainable challenges

From reducing waste and harmful environmental pollutions to introducing recyclable packaging, cutting carbon in your operations or simply bolstering the longevity of a product offering or the business – businesses are being challenged globally to think about sustainability and their collective impact on the environment.
With Governments across the world championing the need to hit mandated environmental targets, such as the UK's ambitions to reduce carbon by 68% by 2030, and world leaders preparing to attend COP 26 (UN Climate change conference) in Glasgow this year, businesses must reassess their environmental policies and goals in order to remain relevant and profitable. At PWR we have been working to drive further value for our customers in the food sector, through considering how innovation can further support sustainable practice through streamlining processes throughout the supply chain.
It is important for businesses to take a holistic approach in order to implement meaningful and impactful operational change. As part of the supply chain to FMCG food manufacturers globally, we help customers further the achievement of key environmental KPI's through creating focused innovations in packaging automation solutions.
Energy efficient use of machines

Having specialised in robotic packaging solutions in the food sector for over 25 years, we have assisted customers with improving energy efficiency through installation of automated packaging machines. These solutions help to reduce waste as 100% of sellable product is picked and packed.
Given the global shift in awareness around the environment and climate change over the last decade, sustainability has taken on greater importance in our business operations and is something our highly trained and specialist engineers take great pride in when designing bespoke solutions. In recent years, we researched the energy efficiency of our machines, what can we do to improve this and how can we show customers real-time data in order to assist in achieving their goals.
Some great example of recent technological improvements by our engineers, are that its robotic solutions are now built to have multiple machines running from one power supply. With improved energy efficiencies from the motor controllers, connected to a DC bus, this allows a robotic motor that is not connected to the main power supply to run on the energy generated by the other robotics motors and reduces the use of multiple power outlets on the manufacturing floor. All lighting on the machines has been switched to LED, which also has a positive impact on customers energy use. Moreover, we have also reduced cable length to minimise power loss and standardised their machine base in order to make each installation quick, efficient and flexible.
In addition, customer feedback shows that they find our machines to be incredibly intelligent and perceptive. With this in mind, our engineers have found ways to utilise that artificial intelligence to assist in making the production and packaging of product more efficient and sustainable. The machines start sequentially to reduce a surge in power usage during start up and the intelligent tracking systems wait until the product is near before the robotic arms move. When they do move, the engineers have ensured that they move in the most efficient way possible. Although these changes are small, the incremental changes have proven to be the most successful for its customers. With 100% of sellable product packed, customers can enjoy a reduction in waste, which not only supports environmental policies, but drives top line profits too.
Improvement of carbon footprint

By offering customers remote support, which was invaluable during the Covid-19 pandemic, travel hours of engineers are reduced significantly and thus improves carbon footprint, of the manufacturer and the customers. Dialing in remotely allows manufacturers to keep valued customers safe and helps in reducing downtime on their robotics, with producers no longer have to wait for an engineer to travel to site.
To maximize the reduction of carbon footprint further smart-designed bespoke robotic packaging solutions have a higher throughput of products per m2. Less square meters on site equals a diminished co2 emission.
Future developments

Manufacturers should understand and align with their customer challenges and goals and focus on realizing continuous performance improvements to ensure that they offers the latest and best solutions. For example, at PWR we are now actively researching ways to offer valuable data reporting in terms of energy efficiency to customers through the PWR | Clear HMI 4.0 screens.
Sign up to our Newsletter
Receive more insights from our automated food packaging specialists.