How to keep customers packing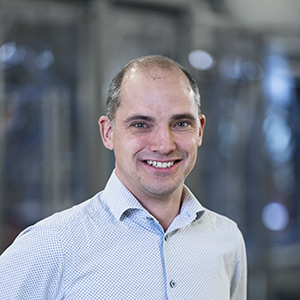 Last Updated on March 21, 2022, by Andrew Lightstead 3 mins well spent
Pick Up | Short insights from our automated food packaging specialists.
Author | Gerben ter Maaten, Service and Spare Parts Coordinator, PWR
Author | Vincent Vedder, Inside Service engineer, PWR
Key Insights:
| Packaging machines must have limited downtime
| 24/7 service is therefore a must
| Access to spare parts is also key 
| Predictive maintenance is the new standard 
| Digital training of on-site staff is the new normal
A key objective of food producers is to keep packing. Machine break downs or a reduction in performance due to machine failures are a hard 'n o'. This is why service and maintenance is so important.
24/7 service is a must
In today's globalised manufacturing environment, a 24/7 operated service desk is essential. By securing VPN remote access to a machine, it enables efficient and effective support for recipe setup, training and fault diagnosis 24/7 365. For urgent issues that can't be solved remotely, a team of experienced service engineers need to be available that can easily be dispatched to customers. This team should also actively conduct regular service visits to run inspections on site and take care of maintenance when requested.
A development in the industry is the use of systems such as HoloLens, that connects two worlds with the help of augmented reality (AR). This development strengths the customers on-site team's ability to resolve issues with the OEM support, without being present on-site being able to see the same things. And as a plus removing the waiting time for a service engineer to arrive and thus limits the amount of downtime.
Utilising a ticketing system is best practice 
Collating the data from each service call, through the utilisation of a ticketing system for example, further allows a machinery supplier to capitalise on the relationship between service and the entire design and production process. Re-occurring problems can be easily extracted via the service ticketing system and used to not only help to solve issues faster for the customer's convenience but feed into a continuous improvement cycle.
Access to spare parts is key
For the scheduled downtime incorporated into a food producers own maintenance schedule, an understanding of and access to the critical spare parts is a must.  Clear communication of the criticality and availability of a machines components allows a customer to plan their stock keeping of spares efficiently.  Any service department should ensure OEM specific critical spare parts are available to be shipped on the same day.
Predictive maintenance is the future
Traditionally service in the machine industry is re-active. New developments such as Preventive and Predictive Maintenance are providing the tools for customers and OEMs to maintain machines pro-actively. Preventive maintenance attempts to prevent failure by maintaining machines at pre-scheduled intervals, imposing the risk spare parts are being replaced that are not worn out yet. With predictive maintenance the key data points within a machine system are collected and analysed. The machine will dictate when service is needed, before possible failures occur. Downtime for service can be planned, causing a minimum of disturbance in the production process and maximising machine availability.
Training of staff is essential, digital training is the new normal
The last development which relates to all new developments and the current inability to travel, is the need for digital training material. Proper training of machine operators and related staff has a positive effect on the efficiency and diminishes the need for service. Due to the pandemic, on-site training sessions are prohibited. Digital training not only solves issues, it also ensures new staff are properly trained in the future.
Sign up to our Newsletter
Receive more insights from our automated food packaging specialists.